Thursday, April 06, 2006 hyperactive rabbit versus mad cat.

i couldn't wake up and go to college today, this flu is killing me for days. it's getting colder and colder in brazil by this time of the year, and i loved to stay in bed until 11am!
i worked a little bit on max's scarf, JUST A LITTLE BIT, cause Pipo (my cat) couldn't let me knit!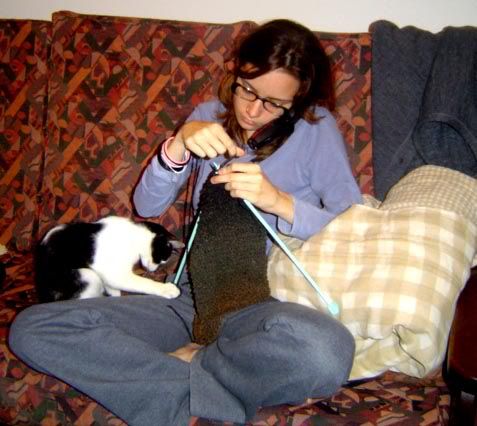 that's me (still in the pijamas) wearing my geek glasses, on the phone, knitting and trying to keep pipo away from the yarn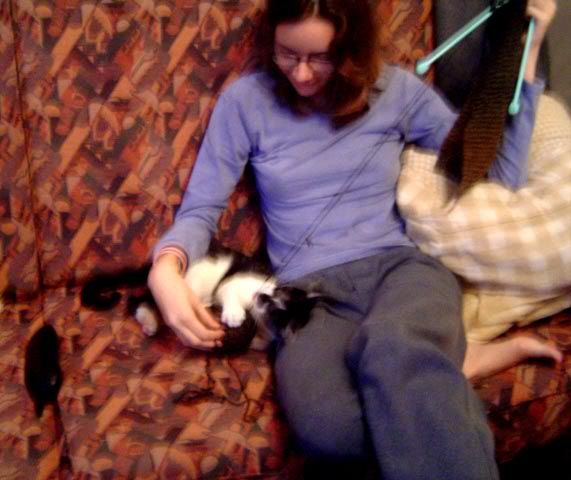 pipo wins.




he always bites the yarn and rip it off. after he did it about a dozen times, i gave up and gave him some scrap yarn i had, but he wanted the one i was using. ¬¬ so i'm waiting for him to get asleep, cause he's supermegaduperhyperactive today.


by the way, sze sent me this link today, it's a 3d animation based on the history of anne frank and the extermination of jews in holland during nazi occupation. it's beautiful, i'm dying to see this movie, and i think everyone should do it as soon as it comes to the theatres! =~ posted by D. Cruz @ 3:47 PM